Chat Server
We initially set up our chat servers to support the podcast and allow our listeners to ask questions live when we broadcast. However, these servers can do so much more so we are opening them up to the wider community.
Over the years we have seen things like KIK which if you post the wrong picture can get you banned. We also have a lot of kids running around on these chat programs and as a responsible community, we thought it would be better to provide a dedicated BDSM/Kink related chat servers.
So how do you get to use it? The simplest way is via a web browser and enter https://chat.kink101.info/ and create yourself an account and your off.
However, if you want a client for your mobile device please download the Rocket Chat application from Google Play or the Apple store.
Load the application and you will see it ask for a server :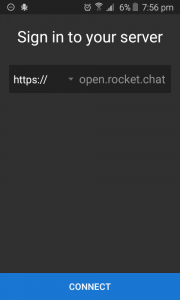 Enter https://chat.kink101.info/ then hit connect.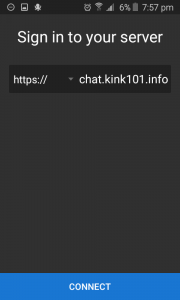 If you don't have an account it will take you through a registration process to create your account on the server.
Once you are in you should be placed in the #general channel which is the welcome and introductions default chat room. Please be aware that this room is publically visible so keep it tame. At this point you will want to join a more private room then type "/join #nzbdsm"
Once you in the room you will the chat looking something like this.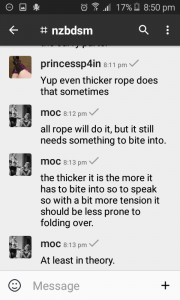 If you click on the message you will get another menu which will pop up giving you a few more options.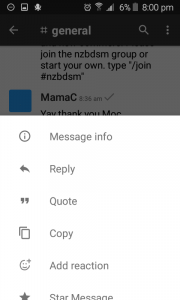 For example, if you click message info it will tell you who has read your message. Yes, we are not a lurker friendly chat we actually encourage people to use their words. 😉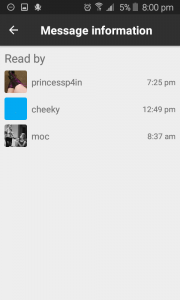 The web version and desktop version software work in much the same way. You can also delete your own posts and pictures should you have an accident and upload something you should not have. Unlike in other applications like KIK.
This is a very high level user guide which we will be adding to as time goes by but this should give you a good starting point. As normal any questions please don't hesitate to reach out to us.
If you are looking for the desktop software all major OS'es are supported Windows, Mac and Linux. To download the client visit https://rocket.chat/install The setup procedure is the same as for the mobile client.