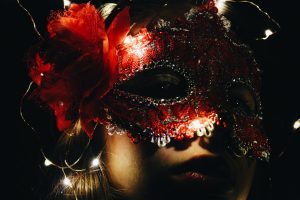 These rules are a guideline for our High Protocol chatroom which will be set up as a learning experiance on how to do High Protocol in chat group rather than in person. These rules are guidelines and we will be running through some scenarios and stopping to discuss as we go through the evening. However, these are the basic rules of this High Protocol chat room. Any Dominant/Top's rules shall be in addition to these rules.
As people are not physically present respect for roles shall be in the form of punctuation and titles.
All D types shall be addressed by their formal title normally prefixed with Sir/Lady. So my title in this chat would be "Sir MoC".
All s types shall be addressed by there formal title in lower case. So in the case of cheeky she shall be addressed as cheeky
All s types under a D type shall refer to their D type with the title that the D type wants them to refer to them by. So cheeky would address me as "Master" while all others would address me as Sir MoC.
Uppercase and lower case is important. Anything refering to a D type is punctuated with an uppercase. Anything refering to an s type is always in lower case. So for example if I am talking about cheeky I would say. "cheeky is a good slave" However if I was talking about another D type it would be, "Lady Pain has a wonderful collection of whips which She uses wonderfully on Her submissives"
Upon entering the D type will invite Their s type into the room and formally introduce Thier s type.
D types can address each other directly
s types can address each other directly unless their D type has instructed them otherwise.
D types can address an unowned s type directly with respect. s types shall answer with respect and only to the question that was asked and no more.
D types may address an s type which is owned or under the protection of another D type with the permission of the other D type or through the D type.
No txt speak or slang. Full and proper English sentances are to be used. Spelling and grammar mistakes will be highlighted and the s types will be corrected for these infractions.
Switches are a unique situation in this, we will explain how this may work in a real life situation however for the purposes of this chat they must decide their role for the evening.
These are the basic rules of the room. unowned s types that want to take part may contact me and either come under the protection of a friendly D type or as an unowned s type.